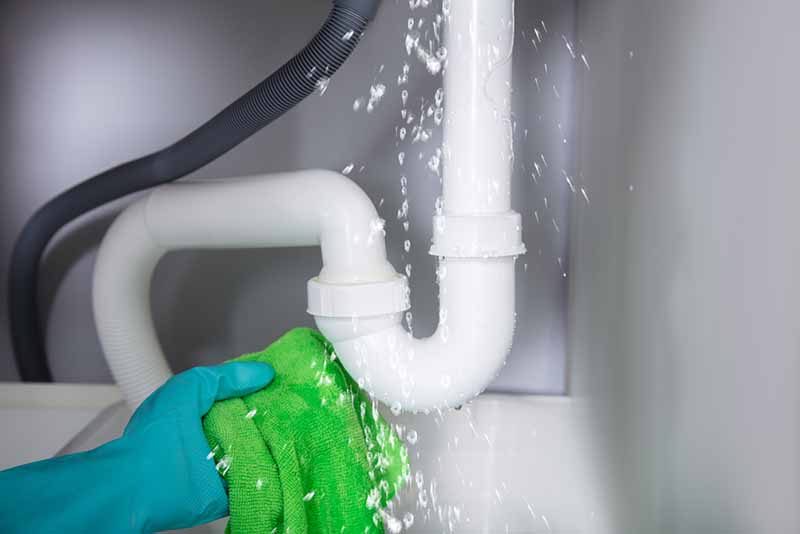 No.1 Flood, Storm, Fire and Mould Restoration
We are Specialists in Disaster recovery services, Water Damage,Sewage, Storm Water Runoff, Accidental Fire; we can be there to restore the area and items fast without a huge inconvenience to you.
At No1 Professional Services- follow IICRC Water Damage Restortation Guidelines to ensure the documented and accurate restortation of items.
Identification of Water Damage Category- 1.Clean
There may be instances when the water that has encroached upon your home is "clean." When a pipe bursts or an appliance malfunctions, or there is a leak in your roof that allows falling rain water to enter your home, oftentimes the water will be deemed "clean." This is perhaps the easiest type of water damage to handle, since there will not be too many microbes living in the water. The biggest hazard clean water presents is if the area that has been damaged is not properly cleaned and dried. This can result in mold and fungus growth. If the water has been standing in your home fore over twenty-four hours, it is advisable for you to contact us, to ensure that the water is dried thoroughly.
This is especially important when the area affected is easily saturated, such as carpets or walls/skirting and plaster.
Water Damage Category -2.Gray
Gray water is water that is slightly contaminated, either because of the nature of the source or because of neglect. For example, clean water can become "gray" water if it is left untreated for an extended period time. When a toilet or washing machine overflows, the resulting water would be considered gray because of its source. Any type of water that has been used or in any way contaminated is hazardous because of the microbes that may be present. If you want to begin the cleaning and drying process before the restoration service arrives, you should wear gloves in order to prevent your skin from touching the water so you do not spread any microbes.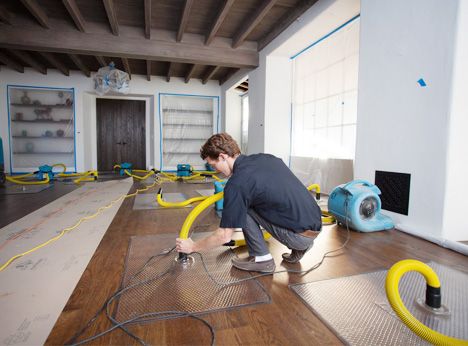 Water Damage Category-3. Black
The most hazardous of the three types of water damage, "black" water is usually a result of natural disasters or sewage damage. Black water can include toxic materials such as bacterial diseases, chemicals, pesticides, microbes and more. If your home has suffered this type of damage, it is best to let a qualified professional begin the disinfecting process before you attempt to handle the damage on your own. They have the proper equipment and safety precautions in place to restore your home safely and thoroughly. You put yourself at risk if you are not careful with black water.
It is important to note that "gray" and "black" water are not necessarily the colors of the water that you will see in your home.
They are simply terms that denote the level of contamination. If you experience a flood from a heavy rain, the water may look "clean," but if there is any ground water that has backed up into your home as a result, there may be invisible microbes lurking in the water. This is why it is recommended that you allow a professional restoration service to assess and fix any water damage to your home. Better to be safe than sorry when it comes to your physical health, as well as the structure of your home.
Our Process-Water Damage
1. Advice to reduce losses to items/ property over the phone to client.
nspection to site and commencement of documentation for insurances claims/including damage to furniture /carpet/walls/skirting/ clothing/ items ect.
Inspection to site OHS/ to ensure safety of all personnel.
Commencement of restoration-Moisture reading of site to devise accurate plan for dryng assets/carpets/hard flooring/internal structures/furniture/various items.
Set up and commence extraction of water and limiting further secondary damage (blocking up of heavy furniture/desks/wall-units)
Installation of Drying Equip for carpet and timber flooring etc
Inspection of dry furniture, contents and fittings for any secondary damage.
Structural drying (walls, ceiling and floors)
We can also extract water from lift well pits
Miscellaneous drying of equipment/switch boards etc.
No1 Professional Services -Keeps all parties informed in the restoration process and further organises other trade services to return your home or office/commerical building/ common areas back to pr- claim condition.
2. We Utilise Insurance Industry reporting and invoicing standards
3. The Client has access to Specialised drying facilities for documents, inventory items or contents.
4. We guarantee workmanship and quality end results in an efficient manner.
5. We can directly invoice your Insurance Company or Body Corporate and for house hold take the excess payment for insurance claims to Expedite the process.
6. We are a ethical company whom conducts services to high standards.
No1 Pro Services- utilises "float drying system" for water damaged carpet. The air blower is placed between the carpet and the underlay to ensure quick restoration of flooring.
Top down Drying System- for direct stick carpet/concrete/ flooring where there is no access to subfloor is possible.
"Underlay removal" -float drying system- in some cases the inundation is to severe we remove the underlay to increase the dry time by days and reducing secondary damage and mold issues. As the foam underlay can contain 10 of litres of water that can not be removed from extraction.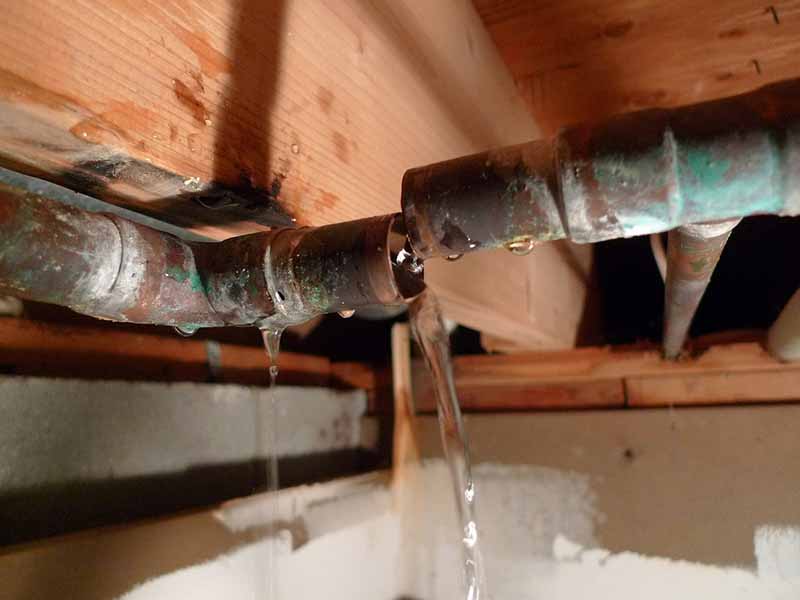 These systems ensure underlay, sub-flooring and skirting board area is restored in the shortest possible time.
These methods will minimise secondary damage of staining which can be left on the surface of your carpet know as browning. Thou on some jobs it can be un-preventable we have special treatments to remove the staining.
We have regular contact with assessors, property managers/commerical/domestic, insurance companies, insurance brokers, body corporate management on a weekly basis undertaking numerous jobs. We have different documentation reporting for content damage, structural drying and Body Corp common area restorations.
Again OH&S standards are adopted for the protection of clients and our team members and are commenced on the phone with our client prior to us arriving ensuring their safety along with ours.
Service Policy
Note-Additional services costs at companies discretion for Job Bookings, Public Holidays, Extra cleaning services deemed needed to complete job to satisfactory standard, After-hours services, Emergency Services, Cancellation of Services without 48hrs notice prior to service, Key handing and Administration services, Payment processing fees all may incur a minimum fee of $99 Inc gst